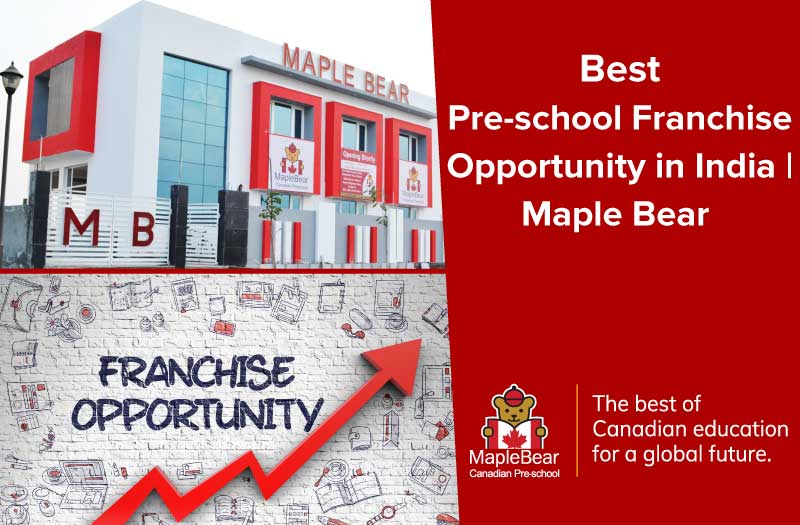 Identifying the best Preschool Franchise Opportunity in India for business is difficult. With Maple Bear school franchise opportunities, running franchise business becomes all the more smoother and fruitful.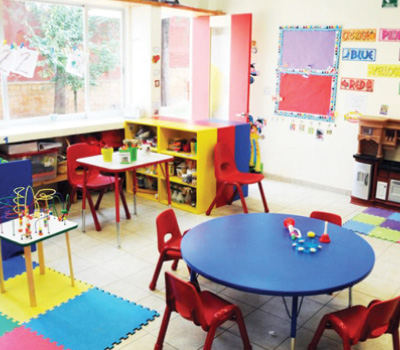 Before we begin, let's state the obvious
How to start a Preschool Franchise?
It often happens that many aspirants box their dream of establishing a successful franchise even before they can take one step forward to achieve it. Reason is simple! Lack of knowledge.
We understand this and thereby make sure that every business partner is made aware of the necessary information to start a franchise which includes meticulous planning, understanding the educational set-up, manpower planning and other basic requirements.
Before you start, you need to have good knowledge of the above mentioned and fortunately Maple Bear representatives are available to assure you about everything you need to know before taking the first step towards your dream.
Connect with our representative at gaurav.sharma@maplebear.in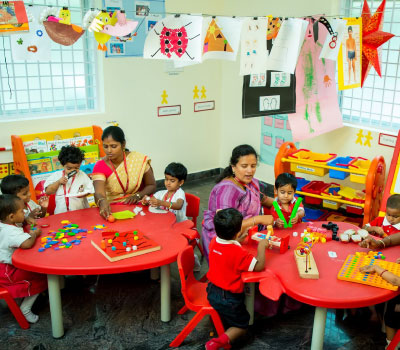 Be a Part of an International Preschool Franchise Chain
The best part about associating yourself with the Maple Bear brand lies in the roots of our existence. Maple Bear being a Canadian Pre-school Chain in India invites perks that are eventually doubled. To state a few; higher success rate; leverage in untapped regions and a successful business model.

To elaborate, International franchises offer a higher chance of success than an independent start-up as they are reckoned and trusted. Also, the Maple Bear preschool curriculum is devised by Canadian team of experts which is new to many regions and thereby is always in demand. Moreover, we provide a unique training program that is threefold; Online and On-site/Classroom Training being ongoing while training with our Canadian Team happens once a year.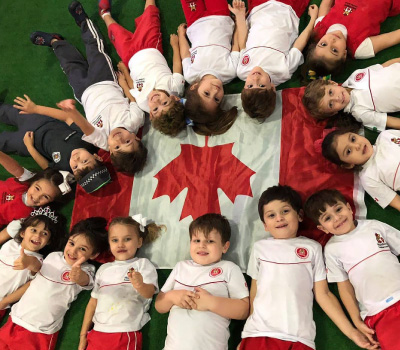 15 Years of Experience & Excellence
Maple Bear being a Global Brand spans across 20+ countries with 447+ schools with 41000+ students worldwide. We happen to be the only school chain that operates at preschool & elementary level.

Our Curriculum is devised by Canadian Team of experts and is continuously revised with the latest Canadian educational practice. You can choose from among the best pre-school programs for Kg, Nursery, Elementary and Day-care.
If you are firm on your idea of opening a play school franchise, benefit would be investing in one that has a proven record of success. With 130+ successfully running franchise business within India & around the South Asia region, Maple Bear has been a trustworthy brand among those seeking the best pre-school/play school franchise opportunities.
We guide you from the start and help you in establishing your presence through aided plans & operations for a fruitful journey as an entrepreneur.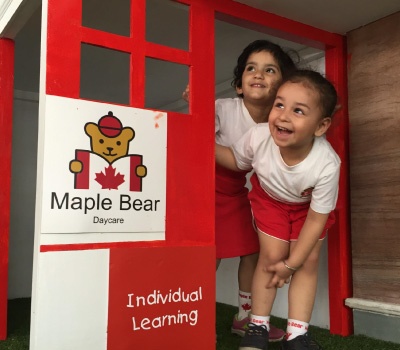 Play School Franchise Benefits in India
Understanding the success structure of your franchise business in India highly depends on understanding the benefits of your franchise opportunity.

Maple Bear has ample of benefits when it comes to establishing, operating and successfully running a franchise.

How?
With Maple Bear, branding comes complementary as you are building a known brand that parents already recognize and rest their faith in.
The risk is relatively less as operating standards and procedures are tried and tested
With our exceptional curriculum devised on Canadian Methodology, we guide you with a ready-made syllabus
Maple Bear takes pride in helping you out with our unique teacher training program that is three-fold; online, on-site & with the team of Canadian experts
We stand by you as your guide through your layouts and location plan at the beginning. Even after you are all set-up, you will have our support as and when required
Competitive Investment, we help you with the best only
To know more click – https://www.maplebearsouthasia.com/own-a-school/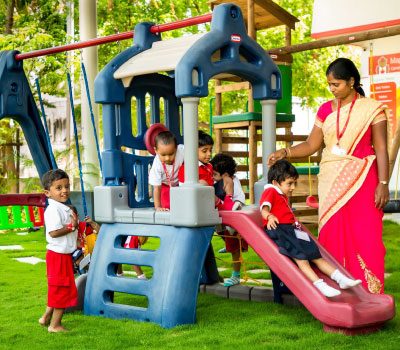 Wait, there's more,
Support – What our Partner's Get
Our stock of benefits is not just limited to providing our business partners with guides and materials for running the business, but we also provide them a Unique Software; MBBS for successfully managing their school operations.
What other benefits do we provide in terms of support?
Business Plan review and detail scrutinizing
Advice on site selection, building, design and finishing.
Review designs and layout of Centre.
Facilitating for recruitment of Centre Head and assisting with all teaching staff.
Provide Website, Emails platform and server as well.
Access to regular updates and improvements to curriculum, delivery of the academic program, school policies and administrative practices through a proprietary intranet site.
Comprehensive marketing support
Detailed manuals and guides to start and operate a school from design parameters and fit up to comprehensive school practices and policies.
Annual Quality Assurance visits to maintain school performance, and regular Quality control Audits.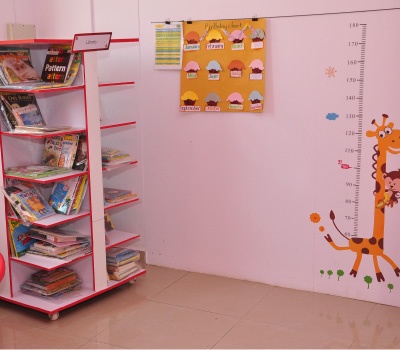 Requirements for the Best Preschool Franchise Business in India
What we seek the most from our business partner is responsibility towards the concept of early childhood education, our kids and the trust of our parents. We do have a few requirements for infrastructure, certain investment criteria and scalability (i.e. ability to scale up). Also, keep in mind the following factors,
A minimum of 3000 sq. ft. space is necessary inclusive of play area.
Preferably 4-5 spacious rooms of size 250 to 300 sq. ft. are required along with 3-4 washrooms for setting up.
Small outdoor area min. 400 sq. ft.